---

And the Rookie of the year 1998-9 season is....
Well, early bets in the National league are Todd Helton, Paul Konerko, Travis Lee and Brad Fulmer. The voting in the American League is more united with Ben Greive being the hands down favorite. It is a good time to start buying up your favorite rookies cards...before the prices start climbing!

March's Hot Players!!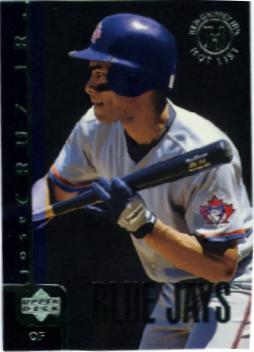 10. Paul Konerko
9. Jaret Wright
8. Travis Lee
7. Brad Fulmer
6. Nomar Garciaparra
5. Jose Cruz Jr.
4. Todd Helton
3.Ken Griffey
2. Ben Grieve
---

Vote Here For Your Favorite Player to be included on April's Hot List!!!
---
Baseball Bargains!!!!

We have too many cards to list here.....please email us your want lists & we'll email back availibility & prices (always below book!)

---

Krafts Collecting Korner Home Page

Send Want List
---